Behind every well-designed space
is a meaningful story that inspired the design
Innovative design and planning towards enhancing the quality of living environment
Mensayu offers a full service of landscape design that  includes; master planning, park design, residential landscape design, urban design and urban restoration

Our commitment is to meet the project's and client's requirement and at the same time creating a creative design that is sensitive to the built and natural environment.
LAr. Mohd Fadhli bin Abdul Manaf

Director / Principle Landscape Architect

Bachelor in Landscape Architecture (Honours) (UTM)

Diploma in Landscape Design (UiTM)

Membership ILAM no: 0900309
He had been working as Landscape Architect and Masterplanner for more than 29 years. Other than that, he also had been working as Head of Planning and Landscape Development Section for CFO Majlis Perbandaran Kuantan (MPK) in 1991 and Head of Landscape and Recreational Department at Majlis Perbandaran Temerloh (MPT) in 1993. Through his carrier he had involved in the property development and gained a lot of experience in the international landscape industries.
EXPERIENCES
2019 – Present Appointed Landscape Architech at GadingSenggara Sdn Bhd
2014 – Present Lecturer for CIDB Malaysia (PLBK : Persatuan Kontraktor Bumiputer Malaysia)
2010 – Present Director at Mensayu Sdn Bhd
1997 – 2015 Managing Director Suasana Hijau Bina (CIDB Reg : G4)
1996 – 1997 Landscape Designs at Site Concept International Singapore
1992 – 1993 Head of Landscape Dept Majlis Perbandaran Temerloh
1991 – 1993 Head of Planning and Landscape Development Section for CFO at Majlis Perbandaran Kuantan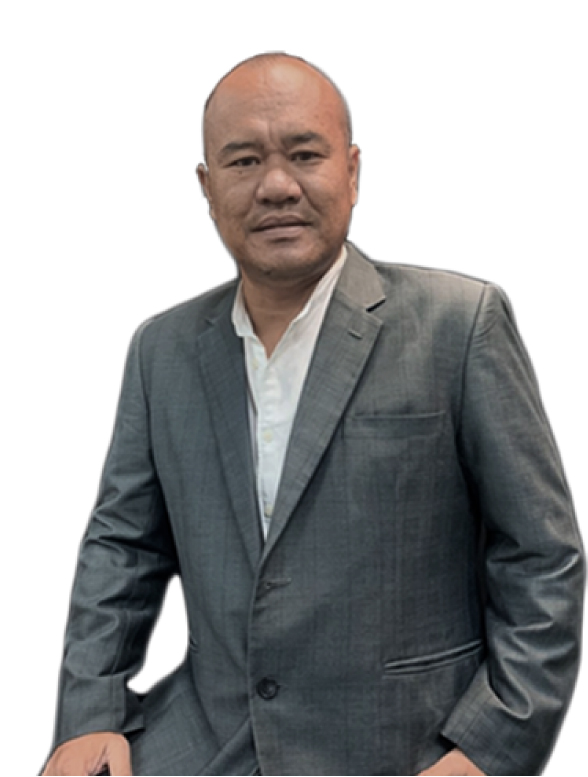 Mensayu was founded on the belief that brilliant Modern Architecture and Interior Designs are integral in ensuring the comfort of anyone utilising the space, since well-designed spaces have the ability to exert a positive influence on society.
Here at Mensayu, we strongly believe that we can only conceptualise remarkable designs through thorough and excellent communication with our clients. With our passion and commitment, we can help all our clients make their visions for their home or office spaces become a reality.

Our work culture is that of an organic and dynamic one, hence no exceptional design will be complete without the human touch. In order to achieve the best results, we work very closely with both our clients and the top building contractors in Singapore. We are confident that this way of collaboration will ensure the synthesis of a high-quality architectural design product guaranteed to improve our clients' standard of living!
1. Schematic Design Stage

Preparing preliminary conceptual sketch proposals to interpret the project brief + Finalize landscape plans + Preparing to submit plans with all necessary documents relevant to authorities for planning approval.
2. Design Development Stage and Plan Submission
Upon approval of the proposal, developing the schematic design drawing. Preparing working drawings and submitting the same together  with all necessary particulars to the relevant approving authorities to obtain landscape approval in support for statutory building approval. Updating the preliminary estimates of landscape construction cost and submitting the same client for their approval.
3. Advisory Services And Consultancy
Meet with client and full team to discuss the project plan, aims of project. Preparing and refining the brief in consultation with the client and interpreting the client's objectives to arrive an agreed brief of the project.
4. Supervision And CFO
Administration of contract, inspection of site an upon getting agreement from the authorities. Approval from authorities for CFO.
5. Contract Document Tender
Upon approval the client of the updated estimated of landscape. Construction costs, and the planning and implementation schedules. Preparing and finalizing the detailed drawings, specifications. And other particulars necessary to the stage of completion  adequate for the bills of quantities to be prepared by the Landscape Architect consultant.
Recognition & Professional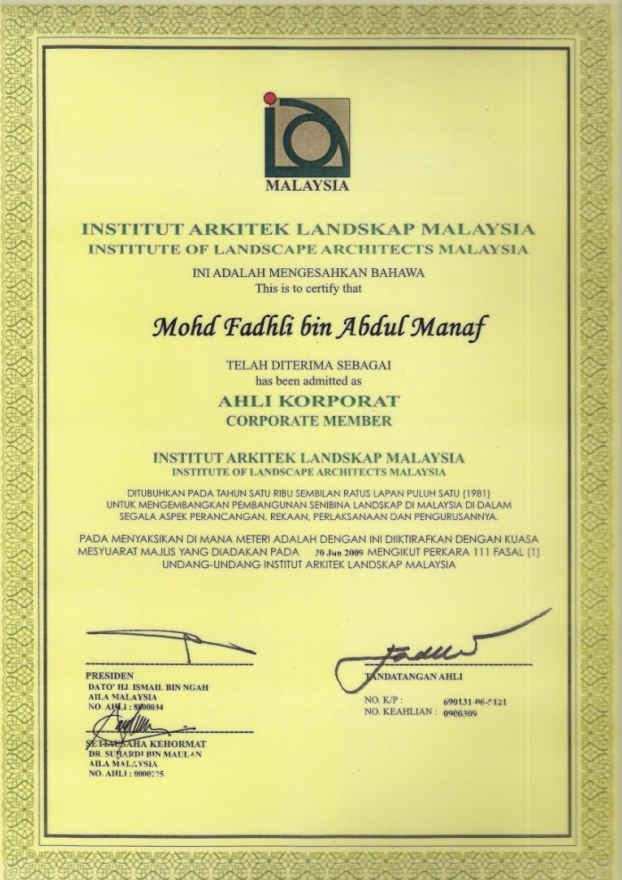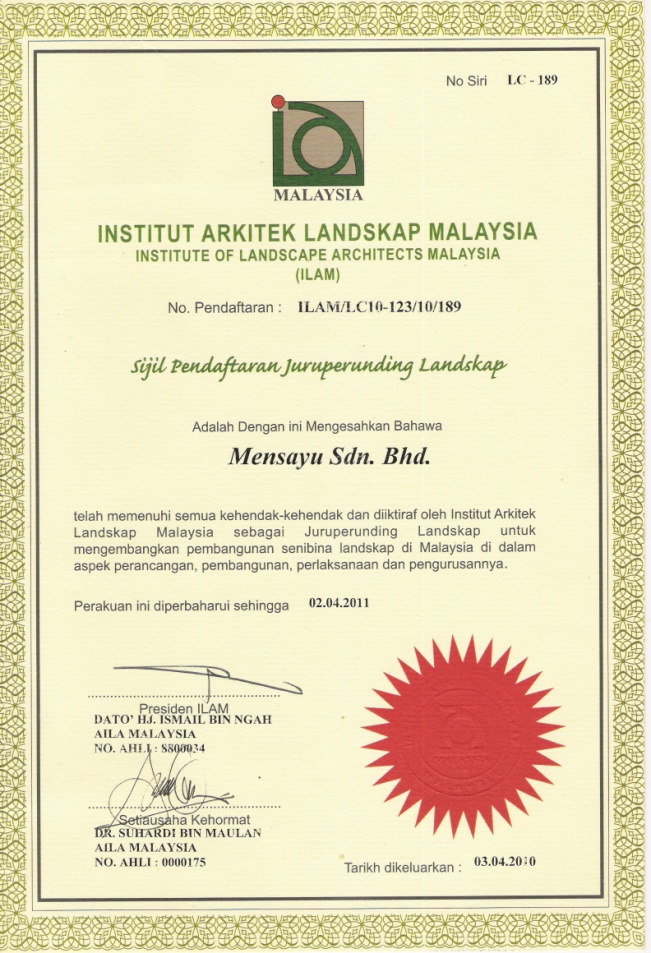 "It's our landscape which defines our identity and it's what I'm most grateful for."
If you have any question or queries a member of staff will always happy to help. Feel free to contact us by telephone or email and we will be sure to get back to you as soon as possible.
No 24A, Second Floor, Indian Town,
Jalan Putra Square 3, Putra Square, 25200
Kuantan, Pahang Darul Makmur
Admin

Cik Amirah

Online

Admin & Finance

Cik Dee

Online
Cik Amirah
Is there anything I can help you with?.
09.00
Cik Dee
Is there anything I can help you with?.
09.00